A Clideo watermark is a tiny and transparent clideo.com image added upon export in the bottom right corner of a video or image created with the help of one of the Clideo tools.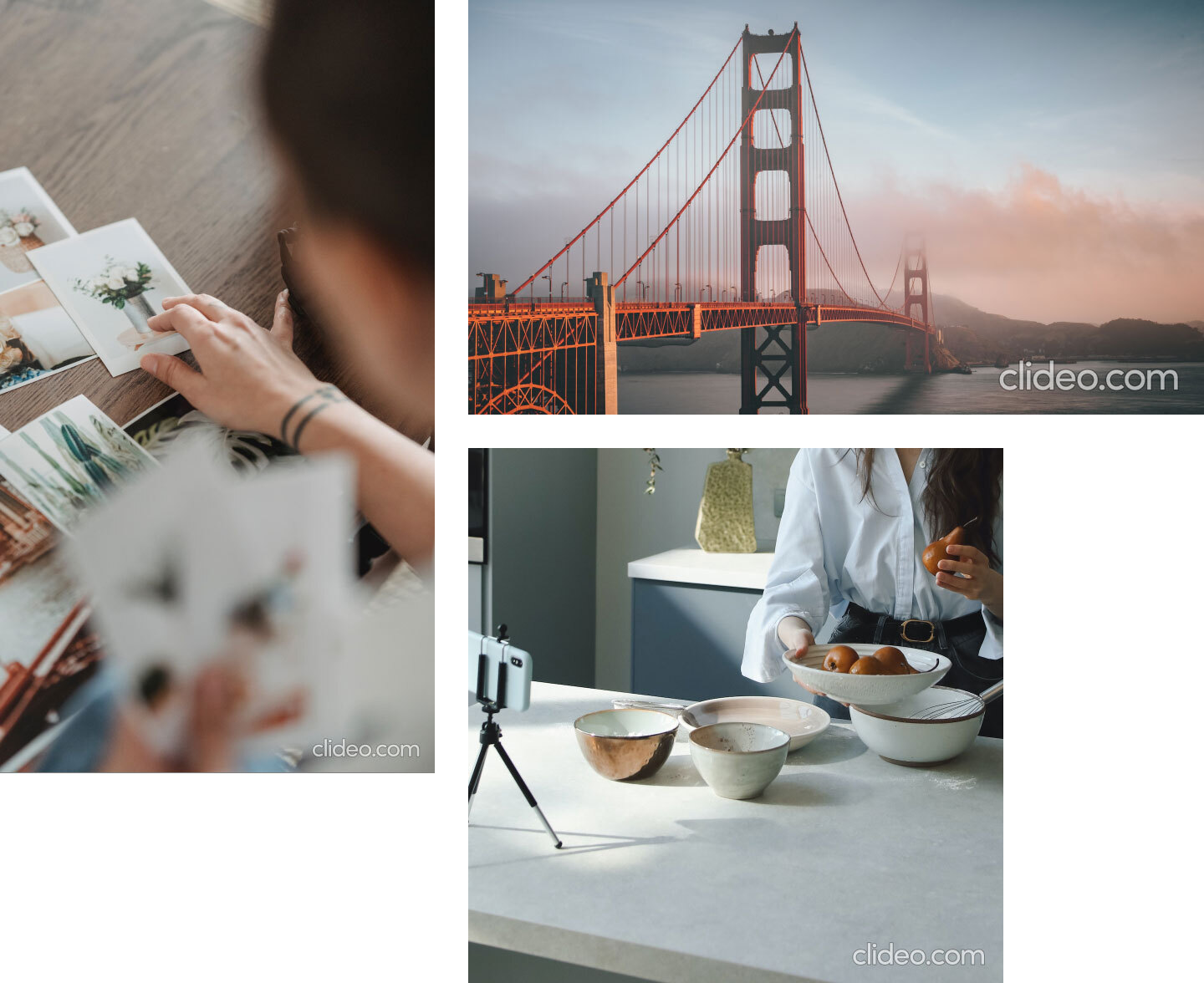 This logo is one of the limitations on a free tier which lets you use the tools for free and also serves as a small tribute to our service.
If you are a free user
If you are using Clideo tools as a visitor without registration or as a free registered user, your video and image files will have a Clideo watermark upon export.
If you want to export your projects without a watermark, you need to buy a Clideo Pro plan.
If you are a premium user
If you have an active Clideo Pro subscription or just bought it and still see the Clideo watermark in your videos or images upon export, there could be several reasons for that:
You are not signed in to your premium account.

Make sure you sign in with the right email or social media account. Read this article to learn how to sign in: Why can't I sign in to my account?

You are trying to re-upload the previously created video with the already embedded Clideo watermark.

We cannot remove the Clideo watermark (or, by the way, any other watermark added by another service) from the videos you created and downloaded while being a free user.

If this video is no longer in My projects, you will need to recreate it from scratch.
Does Clideo own a video with the Clideo watermark on it?
No, the Clideo watermark does not mean that we own the video or image.
The Clideo watermark indicates that the file was created with the help of one of the Clideo tools by a user who was either a visitor without registration or a free registered user.
Users can process any videos, images, or audio in our tools, redistribute them, or play on TVs, and so on provided they have a legal right to do so. The Clideo logo doesn't add copyright or any other legal restrictions, nor it removes the copyright from the processed files.
Users are taking all responsibility for the files processed in our tools. Clideo does not host or post videos or images created by users and is not responsible for the content of such videos or images.
See also Terms of Use for more details.